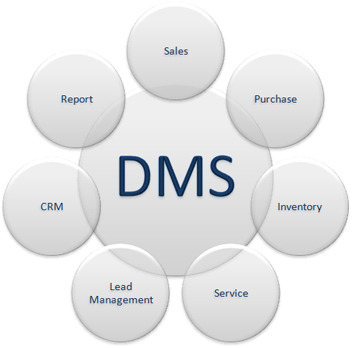 Dealer Management Solutions
A Dealer Management System (DMS) is traditionally known as a software platform dealers use for managing their products inventory, deals like cash,price, finance, wholesale, buy here pay here (BHPH), etc., customer information, credit reports and printing paperwork.
Today, with the advancement in software integrations and partnerships, a DMS can finally achieve its true purpose of helping dealers manage their entire business from a single login platform. Integrations help converge these processes and data into a centralized hub of tools, resulting in better organization, efficiency and ultimately more deal. These new capabilities make all of your business information more accessible, significantly improve business efficiency and reduce data entry points and potential errors.